Console Passion - UK Retro Games Store
Just In!
With over seventy levels, a 3D special stage, hard action, stunning graphics and mean music this is Sonics toughest and best challenge to date!
View all Sega Mega CD products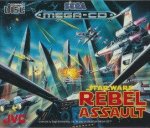 Rebel forces have won their first battle against the dark side. But the war has only just begun. As Rookie One, you are thrust into a 3D galaxy far, far away to crush the evil Empire once and for a
View all Sega Mega CD products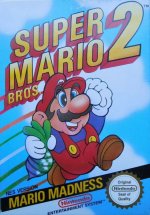 his time it's a fierce action-packed battle to free the land of Subcon from the curse of the evil Wart. It's up to you, along with Mario, Luigi, Toad and the Princess to fight your way thro
View all Nintendo NES products
What did you expect? If six of the most twisted characters you could ever hope not to meet are wrongly imprisoned, you've got to expect big trouble. Mamma, Bouncer, Butch, Fwank, Cap'n Hand
View all Sega Saturn products
Newsletter
Sign up for our newsletter to receive notice of exciting news and stock updates!