Console Passion - UK Retro Games Store
Just In!
Bust-A-Move 2 is the lightning-quick, ultra-intense, 100% addictive arcade puzzler that's gonna grab you and never let go! As the balls descend, you're gonna need sharp eyes and quick refle
View all Sega Saturn products
Hey dudes! Take to the slopes in this totally boardacious snowboarding game! Bust some skill moves like the chicken salad or the backside arrest. There's even a replay mode where you can re-liv
View all Sega Saturn products
- Sega Master System (PAL)
The Xenomorph are fast, spit acid and are right behind you! Can't see very far ahead in these air ducts. Hard to breathe. Face huggers can be anywhere. Must find the mother alien. The closer yo
View all Sega Master System products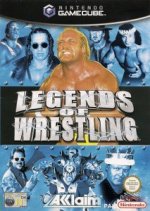 - Nintendo Gamecube (PAL)
The Mania is about to begin all over again. Grapple with 42 of the greatest wrestlers of all time including Hulk Hogan, Bret "Hitman" Hart, Jerry "The King" Lawler, Terry Funk, The Road Warriors, Jim
View all Nintendo Gamecube products
Newsletter
Sign up for our newsletter to receive notice of exciting news and stock updates!