Console Passion - UK Retro Games Store
Just In!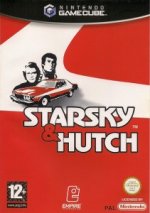 - Nintendo Gamecube (PAL)
Jump into the classic 'Gran Torino' and be the coolest cops in town. Control the streetwise Starsky and the soft-spoken Hutch, and get ready for a high-speed chase to catch the bad guys! The Official
View all Nintendo Gamecube products
Broken Sword uses advanced programming, animation and storytelling techniques to put you right into the heart of the most amazing, outlandish, and exciting of tales. This is the culmination of over
View all Sony Playstation products
The clock ticks down. The roar of the crowd rises in a deafening chant of "U-S-A! U-S-A!" Suddenly, your winger breaks free, and spots the open man in the middle. Pass... shot... GOAL! It
View all Nintendo NES products
You've always dreamed of being Hulk Hogan. Or Randy 'Macho Man' Savage. Or one of the other WWF Superstars. And now here's your chance! Challenge your opponent to a rough and tumble
View all Nintendo NES products
Newsletter
Sign up for our newsletter to receive notice of exciting news and stock updates!