Holiday Message
We are currently away exhibiting at PLAY Expo Blackpool and all our stock is packed away for that event. We will be back on Monday 21st October and will be able to fulfil and orders and respond to any enquiries after this date. Many thanks!
Console Passion - UK Retro Games Store
Just In!
The Nintendo Entertainment System is the most advanced video game system ever developed. Just pop in any game from our ever expanding library of Nintendo game packs and experience true-to-life arca
View all Nintendo NES products
The dead man's walk is a roll in the park. Feel the Earth move and the crowds road as the biggest, baddest criminals in the galaxy run riot for their freedom. Smash, slash, claw and work your way thro
View all Sony Playstation products
The best PayStation arcade action flying game yet!
View all Sony Playstation products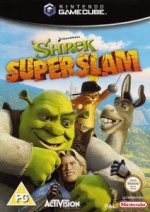 - Nintendo Gamecube (PAL)
Grab your friends and have a brawl! Grapple as one of 20 hilarious characters. Smash through 16 fully destructible environments. Slam it out with up to 4 players in a free-for-all melee. Battle wi
View all Nintendo Gamecube products
Newsletter
Sign up for our newsletter to receive notice of exciting news and stock updates!