Console Passion - UK Retro Games Store
Just In!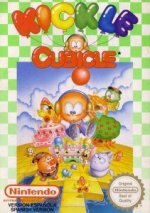 The Kingdom's covered with ice! And it's likely to stay that way unless Kickle saves the day! The Wicked Wizard King came to the Fantasy Kingdom and covered the Four Lands with ice. He took
Use your reflexes to win battles on your way to figuring out the keyword. The central computer at the nerve centre of Planet Selim has been infiltrated and its self-destruct system activated. The o
The Atari Lynx 2 Video Computer System. The Atari Lynx was the world's first hand-held colour video game system, offering true multi-player competition, built-in 3D and distortion graphic effec
View all Atari Lynx products
Peter Pan has now grown up, far away from Neverland. But his old enemy Captain Hook has not forgotten and schemes his revenge. Kidnapping Peter's children, he lures our hero back to the Island
Newsletter
Sign up for our newsletter to receive notice of exciting news and stock updates!