Covid19 Lockdown update
Hello everyone. We are still posting during lock down, however there may be a slight delay in your delivery times due to local and national restrictions faced by couriers. We hope you all stay safe and well during this time.
Console Passion - UK Retro Games Store
Just In!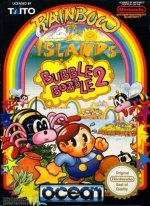 Bub and Bob, the heroes of Bubble Bobble are back again! This time negotiating the hazards of seven Rainbow Islands. A myriad of creatures conspire to impede your progress at every level until you
View all Nintendo NES products
You thought you had the Prince of Darkness defanged - eh, Simon Belmont? Well think again, cause according to a damsel in distress, evil Count Dracula has left a horrifying curse in his wake. And t
View all Nintendo NES products
The perfection - the darkness. A corporation is planning a conspiracy against mankind. A single woman dares to face the threat: That woman is Joanna Dark!
View all Nintendo 64 products
You grope through the darkness. Heart-Pounding fear chokes your breath. Your motion tracker flashes. You want to run. But, if you don't destroy every acid-spitting xenomorph on the planet the n
View all Super Nintendo products
Newsletter
Sign up for our newsletter to receive notice of exciting news and stock updates!