Website Temporary Closed
Hello everyone. We are moving to a new, bigger premises so website ordering will be closed for the next month while we move everything to our new building, reorganise and do a full stock take. We will not be taking any orders or able to reply to any messages during this time. We will be open again at the start of December. Many thanks. Console Passion
Console Passion - UK Retro Games Store
Just In!
Two times the fun! Two times the excitement! Form Evil the Cat's 'Circus of the Scars' to the planet of Meat, join Jim on a madcap chase across the galaxy. Saving cows, thwarting lawyer
View all Sega Megadrive products
It's here, Virtua Striker 2 V2000.1 has come to Dreamcast in all it's arcade perfect glory. Play any of the new modes - including Ranking and League modes - or just sit back and enjoy the original arc
View all Sega Dreamcast products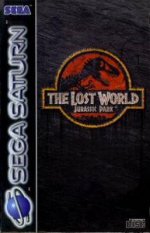 Something has survived. The Lost World: Jurassic Park hits the Saturn with an adrenaline pumping 3D experience. You control a series of five characters in over thirty intense, heart-stopping levels
View all Sega Saturn products
Sonic's back and better than ever. He's a blur in blue! A blaze of action! With his all new Super Spin Dash. And a new, fabulous friend, "Tails" the Fox. You won't believe it
View all Sega Megadrive products
Newsletter
Sign up for our newsletter to receive notice of exciting news and stock updates!