Console Passion - UK Retro Games Store
Just In!
- Nintendo Gamecube (NTSC-J)
This is a Japanese Nintendo Gamecube game which will only work on a Japanese console or a PAL console with an Import Adapter CD
View all Nintendo Gamecube products
- Nintendo Gameboy (NTSC-J)
This is a Japanese import but it will work on any Nintendo Gameboy Console.
View all Nintendo Gameboy products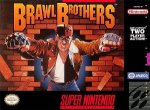 - Super Nintendo (NTSC-U)
A classic 2-player scrolling beat 'em up is back on the Virtual Console service! People are going missing in Bayside City and the rumors say someone conducting a shady human cloning experiment is resp
View all Super Nintendo products
This is a Japanese PC Engine CD game. It should work on any PC Engine CD or Turbo Grafx CD machine.
View all PC Engine CD products
Newsletter
Sign up for our newsletter to receive notice of exciting news and stock updates!