Console Passion - UK Retro Games Store
Just In!
Fly over marvellous worlds on a magic carpet in your quest to rule Arabia. Battle mythical beasts and evil wizards with an arsenal of powerful spells. Strike your foes with lightning speed as you tran
Dynasty Warriors - the Fighting Game with Real History behind it! Based on the historical Romance of the Three Kingdoms and the legendary warlords who fought to unite 3rd century China, Dynasty Warrio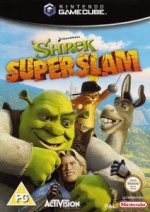 - Nintendo Gamecube (PAL)
Grab your friends and have a brawl! Grapple as one of 20 hilarious characters. Smash through 16 fully destructible environments. Slam it out with up to 4 players in a free-for-all melee. Battle wi
View all Nintendo Gamecube products
The best PayStation arcade action flying game yet!
Newsletter
Sign up for our newsletter to receive notice of exciting news and stock updates!