Console Passion - UK Retro Games Store
Just In!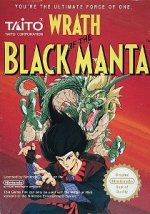 Big Apple crime is rotten to the core. Now, there's only one way to keep the peace. The way of the Ninja. Introducing the deadliest fighting skills the game world has ever seen.
View all Nintendo NES products
Dr Maybe's bombs are ticking in the North Pole toy factories. F.I.5.H. has provided you with a special extending Robosuit for your survival on land. You'll need to dodge speeding bullets, hungry cars,
View all Amiga CD32 products
Combining the three essential ingredients necessary for a round of golf at home – style, accuracy and realism – Actua Golf 3 delivers the most complete Playstation golfing experience to date. Uniq
View all Sony Playstation products
- Sega Megadrive (NTSC-J)
This is a Japanese Sega Megadrive game that will only work on a Japanese console or Modified Sega Megadrive
View all Sega Megadrive products
Newsletter
Sign up for our newsletter to receive notice of exciting news and stock updates!