Holiday Notice
Hello everyone. We are shortly moving to a new, bigger premises so website ordering will be closed for the next month while we move everything to our new building, reorganise and do a full stock take. We will be open again at the start of November. Many thanks. Console Passion
Console Passion - UK Retro Games Store
Just In!
The year is 2999 AD. Warriors from Planet Drakkon are using their secret weapon, a time travel device, to launch and attack on Earth. You alone, Time Lord, can save the present t from obliteration.
View all Nintendo NES products
Prepare to enter the most demanding and dangerous Mission Impossible ever. You mission, should you choose to accept it, will be to guide your team through a spectacular series of authorised worldwide
View all Nintendo 64 products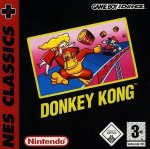 - Nintendo Gameboy Advance (PAL)
Go bananas with the Classic NES original for the Game Boy Advance! Back in `81, Donkey Kong set off an enduring rivalry between plumbers and mad apes everywhere. Now you can play the NES phenomenon
View all Nintendo Gameboy Advance products
The most playable golf game we've seen! Five PGA European Tour courses. Five PGA European Tour tournaments, Sixty PGA European Tour pros. Ninety new challenging holes. Five different gameplay formats
View all Sega Megadrive products
Newsletter
Sign up for our newsletter to receive notice of exciting news and stock updates!