Website Temporary Closed
Hello everyone. We are moving to a new, bigger premises so website ordering will be closed for the next month while we move everything to our new building, reorganise and do a full stock take. We will not be taking any orders or able to reply to any messages during this time. We will be open again at the start of December. Many thanks. Console Passion
Console Passion - UK Retro Games Store
Just In!
Experience the thrill of high-speed racing against world famous drivers on the world's most renowned tracks! Combining arcade action racing with championship simulation, Formula 1 brings it all home i
View all Sony Playstation products
You are about to experience a whole new dimension in home video entertainment - The Super Famicom
View all Super Famicom products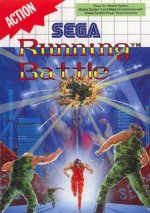 - Sega Master System (PAL)
A neighbouring city has fallen into the hands of the sinister M and his Soldiers of the Darkness. Get inside the Dark Zone and punch, kick and blast your way through to the final conflict!
View all Sega Master System products
Speedball 2. A violent quasi-legal future sport with one rule: slam a solid steel ball into your opponents goal. The only thing tougher than the brutal blood sport is the thugs who play it. And the
View all Sega Megadrive products
Newsletter
Sign up for our newsletter to receive notice of exciting news and stock updates!