Website Temporary Closed
Hello everyone. We are moving to a new, bigger premises so website ordering will be closed for the next month while we move everything to our new building, reorganise and do a full stock take. We will not be taking any orders or able to reply to any messages during this time. We will be open again at the start of December. Many thanks. Console Passion
Console Passion - UK Retro Games Store
Just In!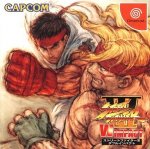 - Sega Dreamcast (NTSC-J)
This is a Japanese imported Sega Dreamcast game and will only work on an imported console, a modified console or a console with an import adapter.
View all Sega Dreamcast products
Want to get some serious air? Then check out Excitebike 64 with its silky smooth visuals and accurately modelled motorbike controls. Excitebike 64 delivers a solid blast of full-throttle fun!
View all Nintendo 64 products
From slimy sewers to a monstrous machine room, Dr. Robotnik's latest fortress is a giant pinball machine! Will it withstand a Sonic spin-vasion? Bounce from giant flippers and hissing steam ven
View all Sega Megadrive products
Think you're tough, huh? Well, you better be. Because you've got to be quick on your feet and fast with your hands to become the next URBAN CHAMPION. You've got to block, fake and land
View all Nintendo NES products
Newsletter
Sign up for our newsletter to receive notice of exciting news and stock updates!